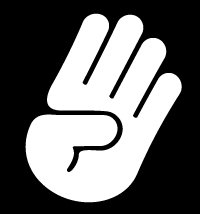 My friend Marco Boerries, one of the participants of Founders Forum Menorca TechTalk this weekend, has just shared with me the great news that he has recieved $38m in Series A financing for his project NumberFour from some of the smartest investors in the world many of whom are also my investors in Fon.  This include Index Ventures, Allen&Co and T-Ventures among others.  The partner at Index who is in charge of the investment is Mike Volpi, one of the only VCs I know who combines tremendous corporate experience from his decade at Cisco with investment acumen. $38m for a Series A round of a product that is not yet out is very impressive and shows the trust that Marco has generated among his investors.
The idea behind NumberFour can be summarize as a software package that levels the playing field between the  the little guy (SMEs) and the big corporations.  A platform that provides productivity, communication, sales, production, procurement, delivery, reservation and financial tools for offline and online SMEs.  With lots of big companies participating in a large number of sectors, being competitive and successful is increasingly more difficult for small businesses. The goal of NumberFour is to put them on equal footing with large enterprises by building a business platform paired with a collection of apps that run on smartphones, tablets and personal computers. While a lot of companies have tried to crack this field, Marco Boerries background as the founder of Star Office sold to Sun Microsystems a decade ago makes him uniquely qualified to come up with a winning product.  The company is called NumberFour because it is Marco's fourth start up. The product is not public but many friends of mine have seen it, including of course the ones who invested with Marco and are all extremely impressed.
I find inspiration every time I visit Menorca. So about a year ago, I began working on an idea I called "MenorcaTech" to create a workspace in a beautiful environment for entrepreneurs from all over the world to work from. Fortunately, the idea spread throughout the island, and several coworking projects have been growing and solidifying over the last few months.
For this reason I have decided that instead of starting from scratch and opening a coworking space in Menorca, the most productive thing to do would be to give my support to a few incredible teams that are already making coworking in Menorca a reality.
In that spirit, I would like to introduce the entrepreneurs of Menorca, the Baleares, Spain, Europe, and the world to these three projects: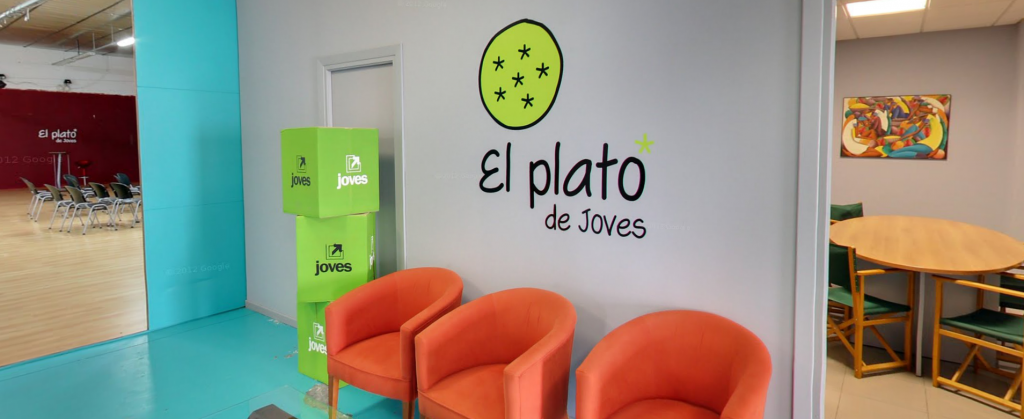 1. El Plato de Joves Empresaris: Carmen Crespo is the founder of this coworking site in Mahón (the island's capital). There is a very positive attitude in the space that invites creativity and is fundamental to networking. They also organize innovative events every week so that all of the entrepreneurs who work there can learn or simply interact with one another.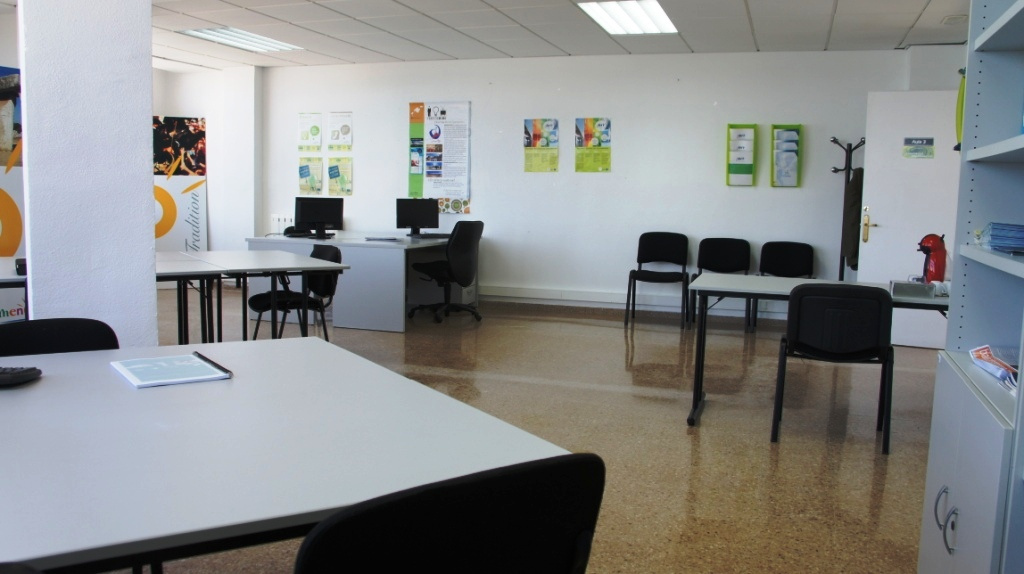 2. CAEB Menorca: Founded by Josep Fortuny, the space is located in the coveted area of central Mahón with spectacular views of the port. Another attraction is that the site is linked with ParcBit in Palma de Mallorca, and members of this space in Mahón enjoys the ample benefits that a entrepreneur would have at ParcBit.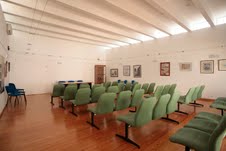 3. Coworking Mercadal: This project is still under development but has a lot of potential. The force behind it is Xisco Ametller, the mayor of Mercadal. The most impressive aspect of this project are the incredible facilities that the town has to offer entrepreneurs. There are conference rooms with the newest technology, convention centers and even the possibility of working every once in a while from the Faro de Cavalleria, with one of the most amazing views overlooking the sea.
Now I plan to turn my focus to creating "roaming" agreements between these and other coworking spaces in Europe and the USA. The idea is that international entrepreneurs can move freely between these centers and work from Menorca. Imagine you are a start up in London say, and you have raised some fund from angel investors or VCs, and you are a small team that needs to focus on product. What I can tell you is that 4 months of runway in London become 8 months of runway in Menorca, and you have an inspirational setting that is priceless. Rents are very very low compared to big city rentals and there are daily flights to London and many other European cities for around €200 R/T.  And this is part of a bigger idea which is that there should be roaming among all co working spaces and settlements among owners because many start ups require travel and just like Fon you share at home and roam the world for free I think if you pay for one co working space that you leave free when you travel for someone else to use you should have your space free elsewhere.
If you know of a co working space that would like to roam in Menorca so start up entrepreneurs can work there or if you are an entrepreneur looking to spend weeks or months in Menorca please write to paula@jazzya.com.
Today we had great conversations with my 18 year-old son Tom who studies physics at Imperial. It was great to have him over at our home in Madrid for many reasons, but I will focus on one: yes, there is a "payback" time educating your children, and that is when they educate you back. This afternoon I learned a lot from Tom. We spoke about using ultrasound to charge gadgets wirelessly vs using magnetic induction, we had a debate about how sunblock works, Tom told me about a simulation built on Python using object oriented programming of a diamond that receives different beams of light that a classmate did. And this week I also learned a lot about Aura the company that Isabella is working at this summer, and the fascinating work she is doing in biotechnology using viral envelopes to treat cancer. And recently I learned a great deal from my eldest daughter Alexa, who graduated from Columbia and now works in technology and has her first start up, Modabound. While she is in a field much closer to mine I still learn from her because of her academic approach to things, like she went to General Assembly to study programming, something I still have not done. And she has an amazing eye for product so I informally consult with her on a great new product that we are developing at Fon.
So as you help your young kids with homework remember that there is a time when you will learn from them, learn a lot, learn with pleasure, learn back. As I expand my universe listening to my older kids I wonder what my little ones Leo, Mia and David will teach me in the future. Because while it is true that the future belongs to your children, together with them, a part of that great future, will also be yours to enjoy.
Related articles
After a childhood in Argentina I have spent most of my life alternating between the USA and Europe. And for good reason. Both are incredible places to live in. But I just can't choose one over the other.
Europe for our family means a Madrid base, with a lot of London/Menorca and some Paris, Berlin, and sailing the wonderful Mediterranean Sea. The USA means a NYC base with a lot of Miami and East Hampton and some Bay Area. Because of our 3 young children our Atlantic crossings are limited. I would say we can cross "the pond" at most 4 times a year. The crossings are hard because of flying with a 6 year-old a 2 year-old and now a 3 month-old, and also because US immigration is becoming just horrible. To stand in cattle-like lines for 90 minutes after flying 9 hours is tough for a family. Global Entry does not work for children and babies in a family that is a mix of US and non US citizens including Spanish for which there is no Global Entry. Also because of the type of family we are, we like to be together and I can't spend more than a week away from my loved ones. I just miss them too much. So we travel together and that makes it hard.
My professional life is mainly running Fon, doing angel investments, and teaching entrepreneurship at great universities. Fon is Madrid-based where we have a great team. We now have a phenomenal NY team as well, but much smaller and for engineering resources Spain is now more competitive. So we design in NYC and build in Spain. Now for angel investments (e.g. my recent Tumblr exit) and teaching both at Columbia and NYU it is better to be in the USA. In Europe however I teach at IE which is also a good choice and I have had another "billion plus" exit in Spain in Eolia where I was a blend of co founder and angel. So all aspects of my professional life can be pursued on both sides of the ocean really with some being temporarily better on one side or the other. It is surprising for many Americans to learn that with all its problems, the GDP of Europe is still considerably larger than that of the USA.
So the race is so close that the last 12 months we spent around 9 in the USA and 3 in Europe. The next ones the proportion will be reversed. We alternate which is not hard because we have homes in NYC, Miami, Sagaponack, Paris, London, Madrid and Menorca. Some consider this a sign of instability but for us it is our life.  We find hotels tough with little children and in each home we have what we need.
And then there's the issue of where is it that children grow up to be better people and here the answer is also split.  In my view Europe is better for young children and the USA mostly beats Europe after high school.  In general I think the USA has an awesome over 18 culture. What I mean here is that I prefer my children to grow up in Europe and then go to college in the USA as two of my older kids have done. On average I like European values of solidarity and camaraderie better at a young age. I admire European culture and what it does to young children's vision of society.  There is much more emphasis on cooperation than competition.  As far as I am concerned it is fine if extreme ambition develops later in life but not at the toddler stage!  Competing to get your children in a rat race that starts at 2 (getting into NYC private schools and so on) is not ideal, at least not for our family.  And in the USA there is also extreme competition of parents through their children. But when kids are older I love what American ambition can do to motivate them to create, to build, to succeed.
We have also given thought to spending more time in London, where my son Tom goes to Imperial College. If you are in love with US culture and Europe then London is probably the best "in between" choice.  London is a kinder version of NYC. A top financial, advertising, some tech center but where people are more "civilized".  What has stopped us from moving there is the weather.  The outdoors plays a big part in my life and the 300 days of rain compared to the 70 days of rain say of Madrid, make London a tough choice for our family. Madrid is phenomenal weather wise.  Four seasons and yet mostly sunny.
As you can see I can't strongly favor one side of the Atlantic or the other. More than pros and cons I see pros and pros. I love Europe, I love the USA! I can say that in my view these geographies are better overall than any other part of the planet, at least for us. Certainly better than Latin America where I grew up.  I find the cultural and geographic isolation, crime, corruption, and economic inequities of Latin America hard to cope with.  Argentina, where I lived as a child, is a beautiful country but it can also be  brutal, back stabbing country that has had tremendous political and economic instability.  As far as Africa and Asia, Australia, well they are just not a choice for our family. China is fascinating yet extremely polluted and hardly a nice place to live.
Pity the Atlantic Ocean is not narrower, the Concorde that I used to fly was amazing but as proof that not all progress is forward, it is now out of service. It was amazing to cross the ocean in 3 and a half hours! Now it's back to 7 to 10, and we continue doing it because we love both sides.
I am an amateur photographer. I like to post my photos on Flickr and enjoy sharing photo series here on the blog. So as someone who loves this art form, I'm happy to share a unique photography project started by my good friend Daniela Hinrichs.
After many years of experience working in the Internet sector, Daniela has launched a new online project called DEAR Photography, a showcase of hand-picked artists and their works, which are available as unique prints, exclusive and limited editions.
Artists and clients will be able to contact each other directly through DEAR. Artists who are granted access to the platform to broker their works receive 70% of the proceeds from sales, rather than the 50% typical for the industry.
What's more, the service provides an augmented reality app to see the artwork on your own walls.
The project is based on photography only because, according to Daniela, "photography will be the next trend. Painting has been a much-valued art form for centuries. Photography on the other hand is still bursting with untapped potential".