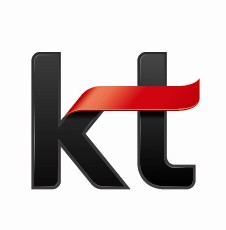 We're happy to announce today that we've just signed an agreement with KT, the leading South Korean telco!
Starting today, Fon members who visit the country will gain free access to KT's WiFi network throughout South Korea. In return, select KT customers will also get free access to our 13-million hotspot network!
This is our first step in a joint plan to extend our WiFi network in Korea, one of the most technologically-advanced countries in the world. Ultimately our goal is to expand the partnership to the entire KT customer base and provide the best WiFi experience in South Korea.
This adds to our already extensive Fon WiFi network in South Korea, making it the country with the second best Fon coverage in Asia after Japan.
We are very excited about this new agreement and we can't wait to continue bringing Asia access to the largest WiFi network in the world!
After two decades of false starts I think voice recognition, or speech to text translation, has finally come of age.  Lately in both Spanish and English I find I am able to speak and have smartphones transcribe most of what I am saying.  This is true both in Apple and Google.  But because I use an Android and an iPhone on a daily basis I wanted to test who has the best voice recognition technology, Apple or Google?
So what I did is simultaneously speak into the Mail app of my iPhone 5S and the Gmail app of my Android Samsung 5, both connected to the same Fon WiFi network with Movistar fiber optic service behind them, in Alcobendas, Spain.  Then I sent emails to myself. And these are the results.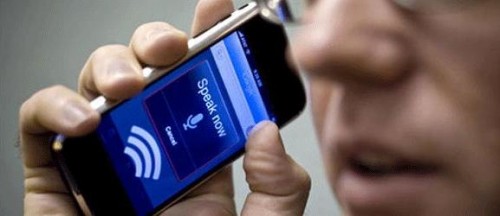 Apple Dictation
These is a test to determine which system works better if the voice recognition off the iPhone or the voice recognition of android so what I am doing is I am dictating two emails simultaneously door and iPhone and android on I'm checking which operating system understands me better
Google Dictation
This is a test to determine which system works better if the voice recognition of the iPhone or the voice recognition of Android so what I am doing is I am dictating to emails simultaneously 21 iPhone and Android on I'm checking which operating system understands me better
Even though both operating systems made mistakes Google made a few less and is the winner here.  Especially because on Android you see each word as you speak and in iOS you have to wait until you finish and hit done to see how well your spoken English was transformed into written English.
And this is the test in Spanish:
Google
Esto es una prueba en la que quiero comprobar la calidad del sistema de reconocimiento de voz de los dos sistemas operativos el de Google y el día todo lo que quiero ver es cuál de los dos sistemas entiende mejor mi castellano
Apple
Esto es una prueba en la que quiero comprobar la calidad del sistema de reconocimiento de voz de los dos sistemas operativos el de google y el de apoyo lo que quiero ver es cuál de los dos sistemas entiende mejor a mi castellano
In Spanish both Operating Systems did equally well.  They both got everything right except the word Apple.  But again I prefer the immediate feedback that Google gives you as you speak. Also Google did much better understanding my name out of all the email addresses.  Apple had a much harder time on email address dictation, I don't know why.
Spanish is my native language but I am very fluent in English so it is not surprising that there were a few less mistakes in Spanish.
My conclusion after this test is that both Apple and Google are finally offering true voice recognition but that Google has a slight advantage.
I am thrilled to announce that Fon is launching in Australia!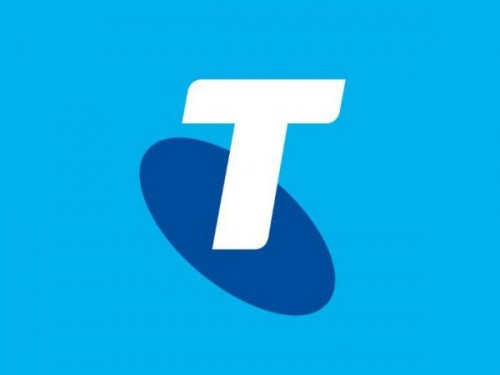 Telstra has joined forces with Fon to become our new telco partner in the country. Our plan: to create the largest WiFi network in Australia. The company is spending more than 100M AUD on their WiFi strategy and Fon is key to this plan.
This partnership means that Fon's current 13 million global hotspot network will be increased by an estimated two million Australian hotspots over the next five years. Fon members who visit Australia from overseas will be able to connect for free wherever there are hotspots available! Also, Telstra home broadband customers with a compatible modem will be able to join the Fon community and access WiFi in a number of top cities around the world.
Our ultimate goal at Fon is to build and expand our WiFi network, which is the largest in the world.  How it works: Fon makes it possible to broadcast two powerful, dedicated WiFi signals from a broadband Internet source. One signal is encrypted and private. The other signal is public but only accessible via password to other registered Fon members. Since private traffic is prioritized, home users don't notice a lower speed in their connection.
After our recent success with Gramofon on Kickstarter, we are so happy to continue spreading  good news. Thanks to and everyone involved in making this partnership happen!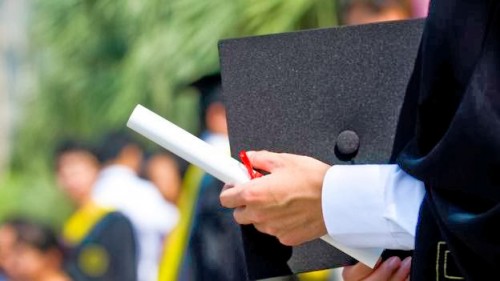 University education has a time stamp added to it. Before that date, you are but a student, and after that time, graduation,  you are, say a lawyer, an architect, an MD, an engineer, a computer scientist. But we all know that that is not true.  That this is arbitrary.  That learning is a lifelong endeavor. That there was nothing truly differentiating after that date.  Indeed, the same degrees require different amounts of time in different countries. And whatever degree you get it will lose validity over time.
So here is an idea. Universities should protect you from "degree obsolescence".  How?  Well, universities are always asking money from alumni. Basically what they do is they promote reunions and ask for donations.  But how about doing something more productive with reunions? For example, when your 10th reunion comes up yes, you are hit with a request for donations, but you are also offered say a month long update of your degree. Something you can do after work, say from 5 to 8pm for a month or two.  With your university buddies. So graduates, after say 10 years of getting their medical degree,  would get a very good one month update of everything that has been developed in those 10 years in medicine. It would be like a software update, a firmware upgrade, an app update.   Universities would give you a lifetime guarantee of the value of your degree.  And you would likely be a happier donor.
(Photo credit: Ajira Blog)
We did it!
Gramofon reached it's goal on Kickstarter and the product will officially become a reality very soon! Thank you so much to all those who contributed to make this possible.
There is still one day until the campaign ends, meaning you still have time to reserve a Gramofon unit with a significant discount. For only 39€/$50 including shipping, you can have one for yourself!
The response so far has been amazing. Both our backers and the press have spoken highly of the project and in doing so, helped us reach our goal! Here's a sample:
– "A cut-price alternative to connected hi-fis from companies like Sonos" — The Guardian
– "Apple TV for your sound system." — TechCrunch
– "The adorably-named Gramofon competes with audio and media streamers from the likes of Sonos and Roku" — CNET
– "Streaming music through your home entertainment system should be simple, but..it's a mess. Gramofon wants to solve that." — The Verge
– "Because Fon has plenty of experience in building routers, you friends can use the Gramofon to get WiFi too, without needing your password." —The Next Web
– "It uses Wi-Fi as a kind of authenticator for social music consumption." —Giga Om
– "Music lovers will go nuts for the Gramofon (…) Set-up literally takes less than five minutes, and it works flawlessly" — Business Insider
And our experience with Kickstarter was fantastic. Not only is Kickstarter an incredibly inexpensive way to make a new product succeed, it is also an incredibly inexpensive way to fail with a product. Before Kickstarter, it would have cost us around $3M to figure this out and possibly fail. Instead, the verdict is in and we're happy to see that people love it!
On a final note, I would like to give a huge thanks to the Fon team who made this project possible and to Amol Sarva who has been tremendous help with the Gramofon all along.  It's been a pleasure working on this with you!
Dad, what do you do? I am an entrepreneur Leo, I build companies. And what is a company? A company is a group of people who get together to accomplish something. And what is your company? Fon. And what does Fon do? We give WiFi connectivity to everyone, so for example, your iPad and everyone else's iPad, can have games, movies, music.
Leo was pleased with the explanation. Happy with what I do.
And I was happy that I wasn't a hedge fund manager.