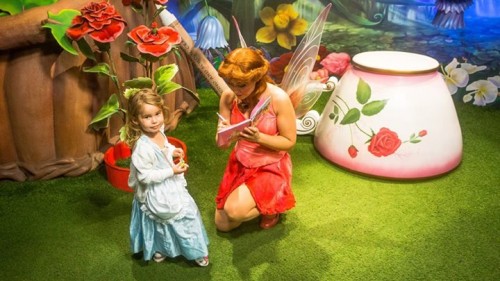 I am a father of six children, not a child psychologist. So what I am about to say comes from experience not academia. But still I think it's valid. And it refers to a question that somebody asked me that went like this. Why should you expose a two year-old to awesome experiences if she will not remember them. So this is what I think: yes you should expose them to awesome experiences and no they won't remember them. And this is not contradictory. Allow me to explain.
Why should you, for example, take your two year old to meet the princesses in Disney World, or any other great child-oriented vacation? Because in my view, children are made of a very unique parental clay that somehow solidifies at the end of their childhood. Yes they have their own scaffolding or structure, but over this structure, every day of your parenting, you add some love clay. Yes, every day. And what should concern you as a parent is that on a poor day of parenting, say of parental neglect, you also added clay, but of a poor quality, with very little love in it. And that was your chance, that was your opportunity to build your own child that day, and you did a poor job. And it will remain. Maybe another day you were an artist of a parent, you were inspired, you connected to your two year-old in a very special way, and that day your child got a lot of love clay. And that clay also stayed for good, and that was personality building. Yes children are like that. It's not what they remember that matters, it's how they are built, by you. Day after day. So now you understand why it is great to take a two year-old to a great event that she or he won't remember. Because that day you will be a better artist, a better parent, and that day will build your child in a positive way, forever. And many of those days make you a good parent. At Disney World or at the park near your home.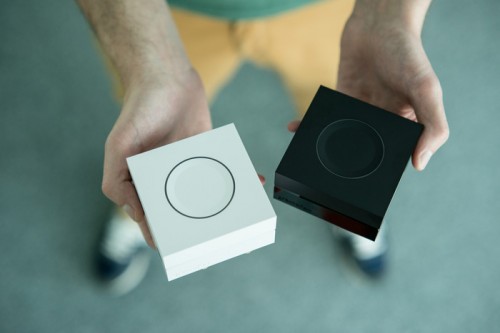 I am very happy to announce that Gramofon just went live on Kickstarter!
Gramofon is a new gadget category that blends WiFi and music. It has all the functionality of a Fonera but also works with Spotify to deliver the easiest way to play your cloud music from your existing sound system. On top of that it is social, so up to 20 people can connect via Facebook, and DJ simultaneously. Additionally, it works amazingly with other Gramofon units.
I decided to build this device about a year and a half ago because I found that there was no offering that allowed me to play cloud music in the way that I listen to music – socially and in my living room. I tried everything and wasn't satisfied with the solutions that were out there because they either made me buy an expensive new system, were expensive solutions to a simple problem, or were poor solutions and hacks.
We put together a prototype early last year in New York and Fon Labs has been working on the product out of Bilbao ever since. We worked with Bone and Black on the design and now have a beautiful device that is finally ready to be revealed to the world!
We wanted to first get it to the kind of people that supported Fon to begin with: the early adopters, the people who believe in the power of new technology. For this reason, we decided to launch on Kickstarter – a crowdsourced network of backers.
So please take a look at the page. I hope you love the Gramofon as much as I do!
I would like to extend my congratulations to the mayor of Es Mercadal, Xisco Ametller, and his team, on the recent launch of CoWorking Es Mercadal — a new center of coworking and investigation in Menorca! The project, which is funded and managed by the city, offers workspace for only 56 euros/month, a value that entrepreneurs on a budget can undoubtedly get behind. I believe startups from all over the country, all over the world, will find much value in bringing their project to this site and seeing how far their runway can go. Menorca is the perfect place to develop an idea and launch a startup.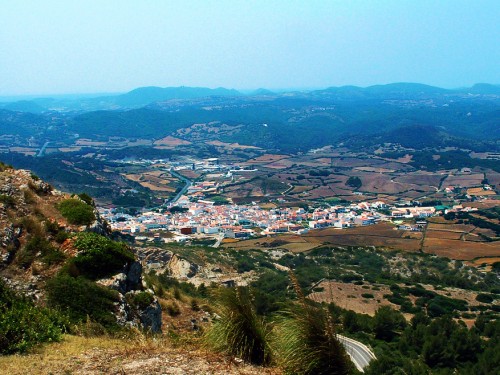 The entrepreneurial community is growing, and island life certainly helps to inspire.
Additionally, Coworking Es Mercadal is part of the CoWorking Visa project, meaning members of participating sites (of which there are 450 around the world) can have a workspace in Es Mercadal for free for a number of days. Check out photos on their website, with info in English, Spanish and Catalán.
This coworking site joins the ranks of other amazing initiatives already up and running in Menorca. CAEB Menorca, a great startup incubator working in collaboration with ParcBIT Mallorca, has been around since 2008. El Plató de Joves, another incubator and coworking site in Mahón, was founded in 2012 and has 12 companies currently in their network and working from their facilities. And I have been lucky to host tech entrepreneurs from all over the world at my house in Alaior for the annual Menorca TechTalk, where guests get a taste of the many great things Menorca has to offer.
Once again, happy to see Menorca's entrepreneurial community flourishing!