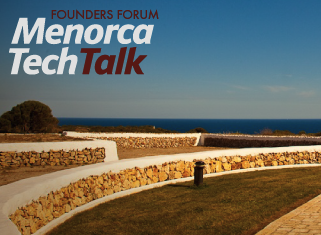 This year Nina and I are thrilled to announce that we have teamed up with Founders Forum to bring you the first ever Founders Forum Menorca TechTalk 2013, which will be held at our farm on the island. We invite outstanding entrepreneurs from around the world to enjoy a relaxed weekend together in a beautiful setting. The 2013 edition will run from Friday, June 28th to Sunday, June 30th.
On June 29th, our guests will give a series of short improvised debates on technology and innovation. As in previous years, we invite the public to attend the TechTalk Open Doors event and join us for an afternoon of dialogue and interaction with some of the greatest minds in the tech world. The event will take place on Saturday afternoon from 4:30-7:30pm. If you are interested in joining us, please contact us at menorcatechtalk@ff.co to secure a spot (capacity limited to 80). 
We look forward to welcoming you to our farm to share an inspiring afternoon together!